Our Director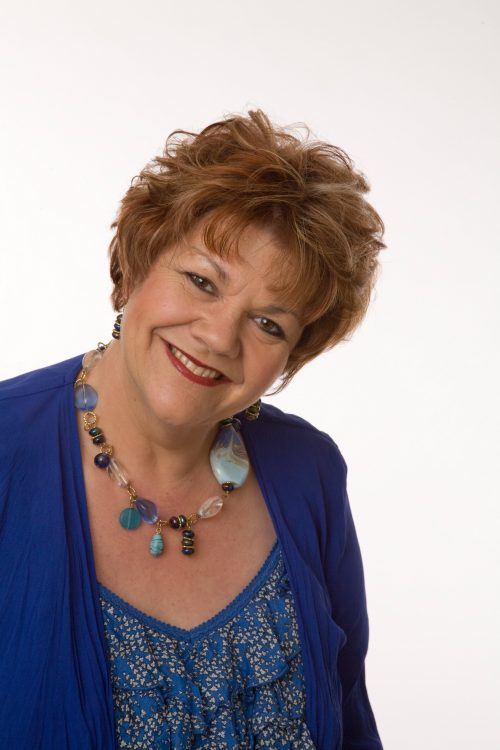 Since co-founding the chorus in 1985, Virginia Humphrey-Taylor has dedicated her life to furthering Christchurch City Chorus and barbershop singing.  She enjoys introducing the chorus as "the chorus that goes where no NZ chorus has ever been before".
In 1988 Virginia became the chorus' Musical Director, a role she has held since. Under her direction, the Chorus has won first place eleven consecutive times in the Sweet Adelines national competitions. 
Virginia was the first Sweet Adeline chorus director in the Southern Hemisphere to achieve over 700 points in a competition earning her the distinction of being the first to have the title of 'Master Director 700'.
She is rated highly both in New Zealand and overseas as a choral coach and director, and frequently coaches both local and national women's and men's barbershop quartets to assist them in developing their skills.
In 2009, Virginia was presented with a Civic Award and Civic Medal by the Mayor of Christchurch for outstanding contribution and service to music in Christchurch.
In 2013 Virginia was the proud recipient of the Sweet Adelines International Ann Gooch award.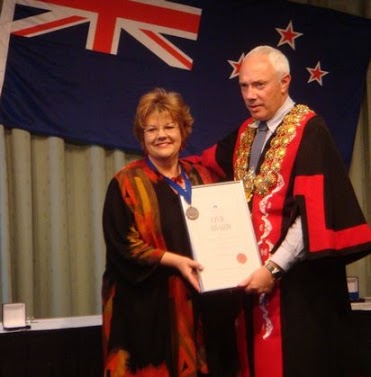 In 2014, Virginia was shortlisted for a Women of Influence Award within the Arts category. These awards celebrate the contribution made by women at a local, regional and national level.
Virginia's ability to teach to various learning styles and speeds, and her proven track record, makes her a wonderful coach in high demand, both within New Zealand and internationally.