Community Engagement
Where we can, the Chorus supports local charities and is happy to extend the Chorus community spirit of support, friendship and warmth into the wider Christchurch community.
Christchurch City Chorus support the City Mission Foodbank Appeal 
The Christchurch City Mission is one of the charities we support by performing sing outs at City Mission events, providing goods for the Foodbank and Opportunity Shops, donating Christmas gifts for the Women's Centre, supplying volunteers who teach singing, run Zumba and Pilates sessions. Every year Christchurch City Chorus sing at their special Christmas Service for supporters of the Christchurch City Mission.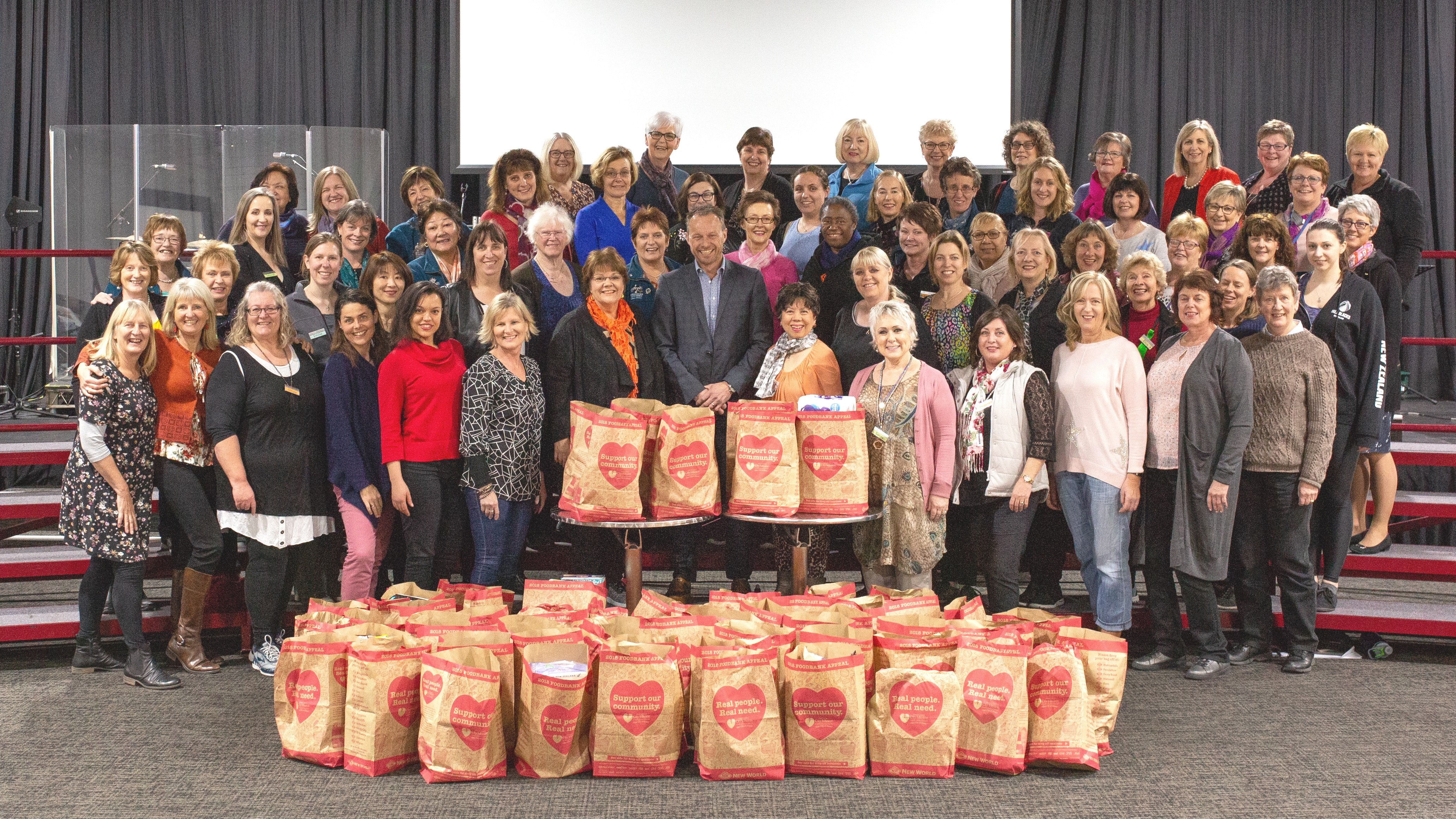 Photo: For over 10 years we have been willing supporters of their annual appeal, catering for those in need, to give back to the community. In the photo: The Christchurch City Chorus donated over 60 paper bags full of essential items to the annual Christchurch City Mission 2018 Foodbank Appeal.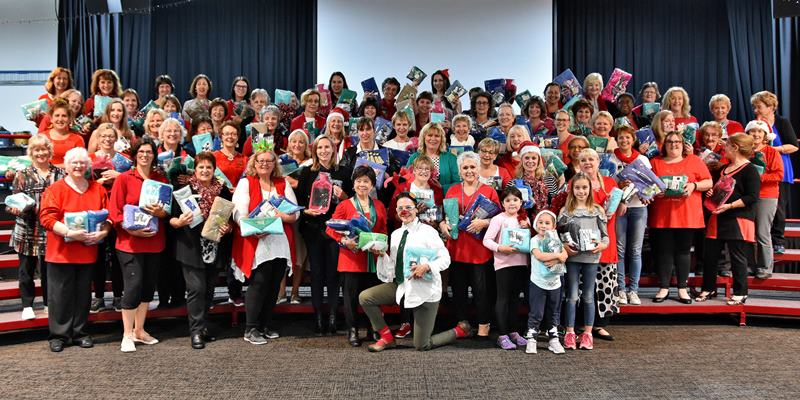 Photo: Christchurch City Chorus donated 350 Christmas gifts to the Christchurch City Mission's Women's Centre.
Christchurch City Chorus Support the Breast Cancer Foundation NZ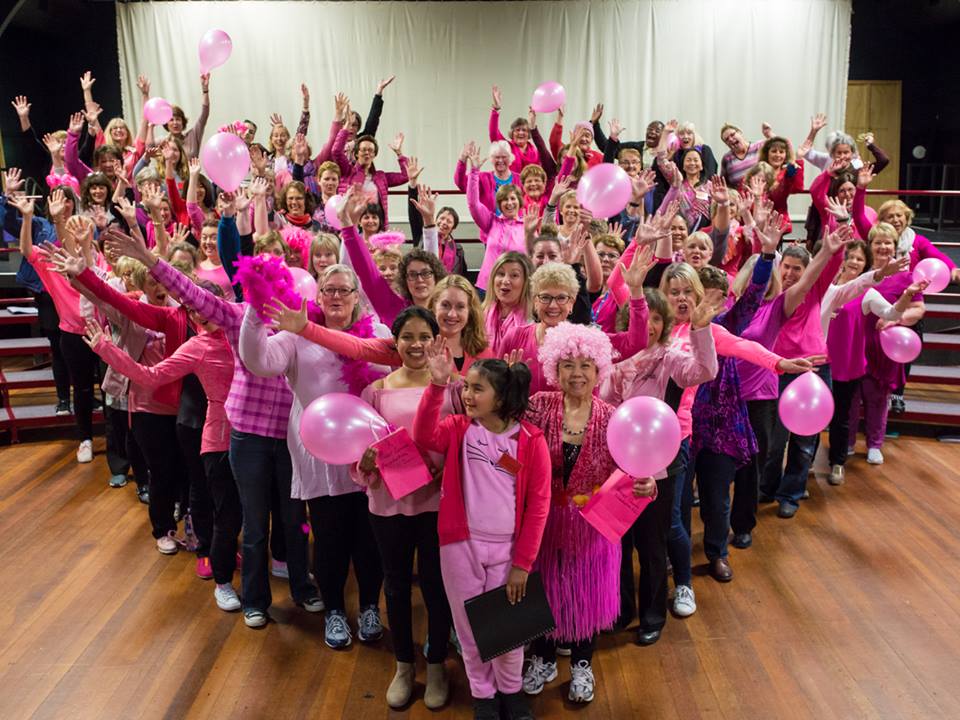 Christchurch City Chorus turned pink for a day at rehearsal during October 2018. We are a women's chorus supporting Kiwi women by turning PINK FOR A DAY to raise donations and awareness for The Breast Cancer Foundation New Zealand.
Christchurch City Chorus support the Muslim families
Beautiful quilts made by our Kiwi/Canadian family, such heartfelt gifts - that speak without any words.