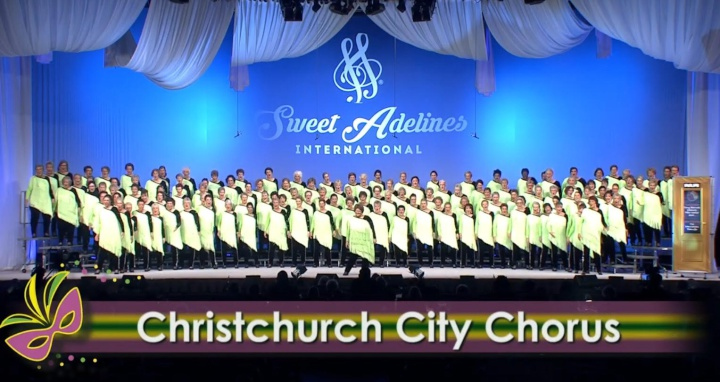 Singing our way into 7th place in New Orleans international championship
Christchurch City Chorus does it again! Eleven times national champions, Christchurch City Chorus made it through to the Sweet Adelines International chorus finals in New Orleans proudly representing New Zealand on the barbershop world stage.
Christchurch City Chorus competed against 33 other international choruses in the semi-finals. The elite 33 choruses, who all won their regional quarter finals last year, come from a pool of 650 Sweet Adelines International groups from NZ, USA, Canada, Australia, Sweden, and the UK.
We are in the news: https://www.stuff.co.nz/national/116000260/kiwi-barbershop-singers-take-7th-place-on-world-stage