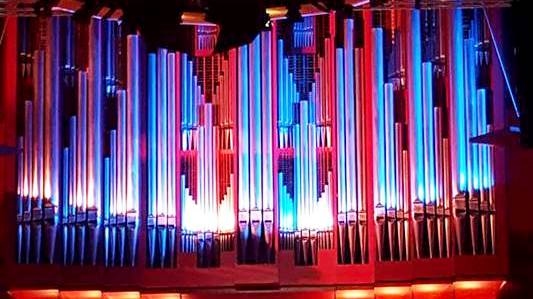 Christchurch Town Hall Open Day 24 February 2019
It was a privilege to be invited to sing for an hour at the Open Day of the Christchurch Town Hall. Our colourful costumes evoked colour harmony of the organ pipes at the top. 
Eight years the Christchurch Town Hall was badly damaged in the February 2011 earthquake, however a major restoration project has restored the building to its former glory. 
The acoustics of the Douglas Lilburn Auditorium is considered to be amongst the best in the world.